SPECIALISTS
in the processing of metals
black steel, stainless steel,
aluminium for the maritime,
railway and construction industries
the highest standards in the industry
forward-looking technologies of metal processing
consulting, transport, installation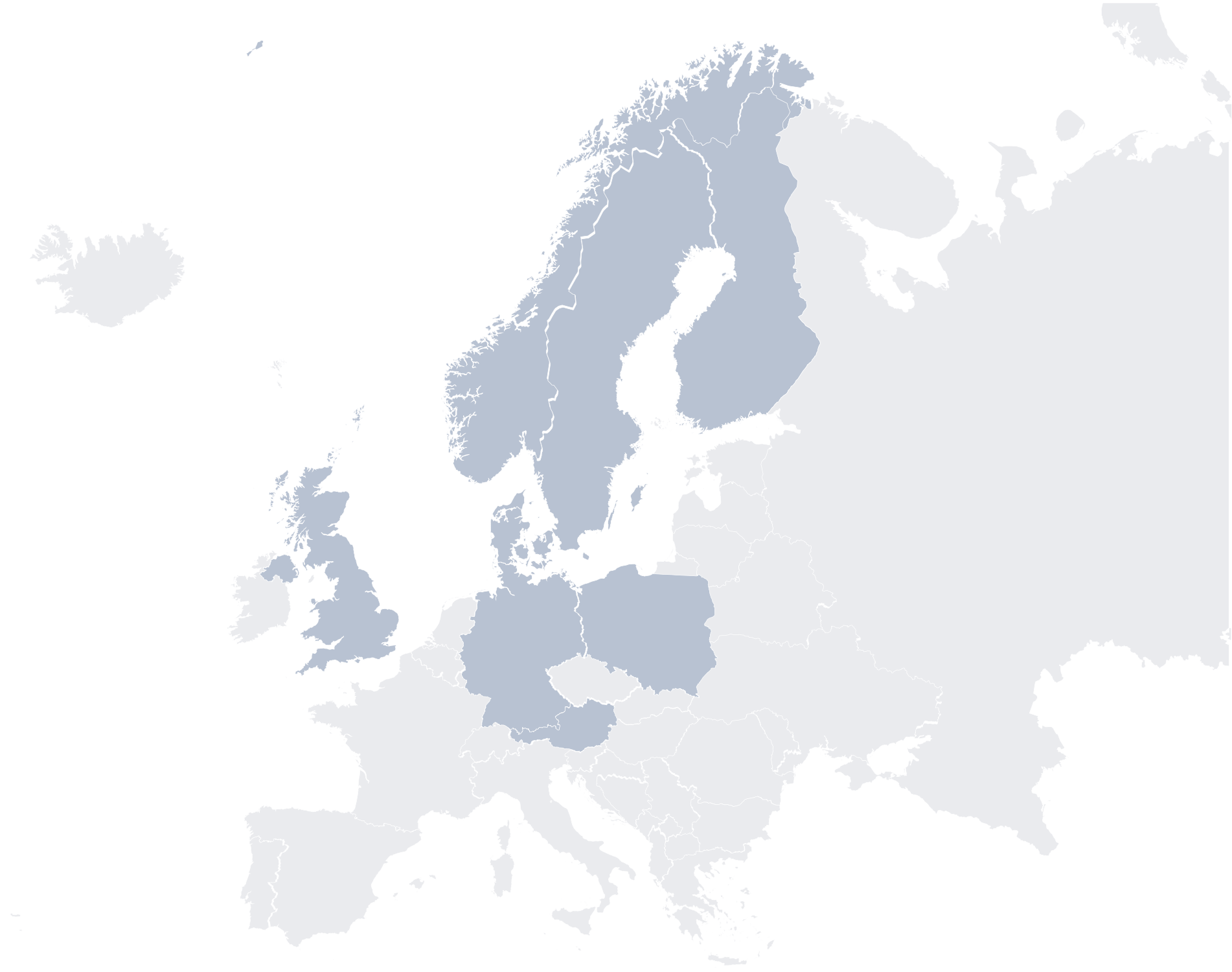 We specialise in processing black steel, stainless steel and aluminium. We work for the maritime, railway and construction industries. We manufacture metal elements and their components. We conduct welding works in the scope of steel load-bearing structures and steel structures, including in particular the railway industry. We always find the best solutions. We provide comprehensive services to our customers while maintaining international quality standards and applicable European standards.
The use of the latest technologies, constant quality control and qualified personnel are our priority goals, and building long-term relations and increasing competitiveness in the method of metal processing are an incentive for us to continuous development. Our products can be found in many European countries, including: Poland, Germany, Great Britain, Denmark, Austria, Finland, Sweden and Norway.
TIG, MIG/MAG welding
We are properly qualified to perform TIG, MIG and MAG welding, confirmed by certificates compliant with PN-EN ISO 3834-2, PN-EN 1090-2 standards. We are qualified to perform welding works in the scope of structural elements of CL 1 rail vehicles in accordance with the PN-EN ISO 15085 standard. We have a modern welding shop equipped with Siegmund 28 Professional welding tables. We make steel structures such as halls, carports and precise steel structures, such as: transport racks for transporting insulated glass and elements for industry, hoppers, supports for industry and elements of small architecture. We are VT1/VT2 certified for visual weld testing. We cooperate with an accredited laboratory in the scope of non-destructive testing of metal structures.
Metal cutting
We have the latest technological solution currently available in the market for thermal and plasma cutting. We precisely cut large sheet metals of great thickness, manufacturing a product of the highest quality. Perfect cutting results are possible thanks to the Eckert PLASMA CUTTER. Both plasma cutting and the ventilation system enable high dynamics and precision in cutting sheet metals, pipes, profiles and materials with a thickness of 0.5 mm to 30 mm. Working area from 1500 mm to 3000 mm. We cut angles without deformation, flat bars, round and square bars.
We offer the following products:
girder legs,
poles legs,
sheet metals of various shapes,
handles for walls and tanks,
other precision components.
Bending pipes and profiles
Bending of pipes and profiles is performed on a mandrel pipe bender and a press brake with a pressure of 160 tonnes. We bend sheet metals up to 10 mm thick. We perform plane and spatial bending of sections and profiles. We make various types of moulds and bend pipes with diameters from Ø6 to Ø100.
Metal and sheet metal flanging
Internal and external metal flanging is performed with the KSE 12/10 machine. Round blanks 70-1000 mm. Sheet metal 2 mm thick.
Metal surface treatment
Metal and steel elements as well as their components are protected with anti-corrosion coatings and other coatings constituting the final stage of the production process.
Types of coatings for finishing metal surfaces:
hot dip galvanisation
The process of mechanical applying a zinc coating, resistant to steel. A zinc coating is formed on both sides of steel as well as on the inner and outer surfaces of the closed profiles. In the alloying process zinc adheres to steel between steel and zinc. It creates a mechanically tough, durable and impermeable coating that protects steel owing to the special electrochemical system.


powder coating
It consists in applying electrified particles (20-100 μm) of powder paint to the conductive surface. The deposited layer of powder remains on the surface of the painted detail due to electrostatic forces.
Basic advantages of powder coating:

no emission of solvents and thinners to the environment,
almost 100% use of painting material (possibility of recovery of non-deposited powder particles),
significant energy savings thanks to the possibility of using closed ventilation systems,
the obtained coatings, thanks to their thickness (60-80 μm), perfectly mask the inaccuracies of mechanical processing,



polishing
Finishing treatment aimed at obtaining the desired smoothness and gloss of the surface of the polished object. Polishing is usually performed with soft (felt) discs and abrasive materials (e.g. polishing pastes) or by electrochemical methods. Metal polishing is necessary to improve the appearance of metal products as well as to obtain surfaces with high quality parameters.


anodising
Surface treatment of metals by electrolytic production of an oxide layer. Anodising is mainly used for aluminium and its alloys, but can also be used for some types of steel, titanium and magnesium alloys.


satin finishing
Processing of stainless steel or metals prone to contamination. This leads to the maximum clean, whole, uniform and often shiny surface.


chrome plating
Covering metal items with a chrome coating. It is used to increase wear resistance, improve thermal properties or for decoration.
The successively expanded Machinery Park allows for fast and effective welding, cutting, turning, milling, bending, drilling and threading. Thanks to innovative machines, we are able to provide comprehensive services to our customers, introducing new products and extending the services provided.
Jantar 1500 × 3000 plasma cutter with CNC-ECS control
Precise thermal cutting of elements in large sheet metals of large thicknesses. Both plasma cutting and the ventilation system enable high dynamics and precision in cutting sheet metals, pipes, profiles and materials with a thickness of 0.5 mm to 30 mm. Working area from 1500 mm to 3000 mm.
Technical specification of the cutter Jantar

Cutting width
1500 mm
Basic working length
Any length up to 3000 mm
Cutting thickness
up to 30 mm
Cutting quality
PN-EN ISO 9013
Positioning accuracy
PN-EN 28206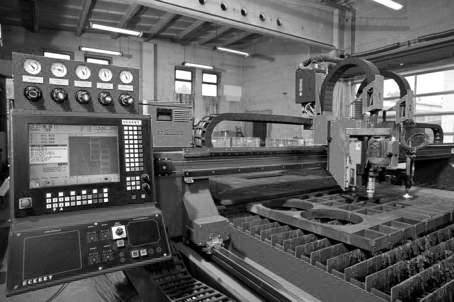 We have a modern welding shop equipped with Siegmund 28 Professional welding tables.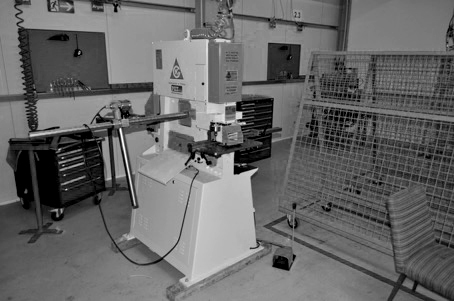 Hydraulic guillotine QC 12 6/3200
Cutting sheet metal with a maximum width of 3200 mm and a maximum thickness of 8 mm.
Technical specification of the guillotine QC 12 6/3200
Max. width of the cut sheet metal
3200 mm
Max. thickness of the cut sheet metal
8 mm
Buffer shift
20-800 mm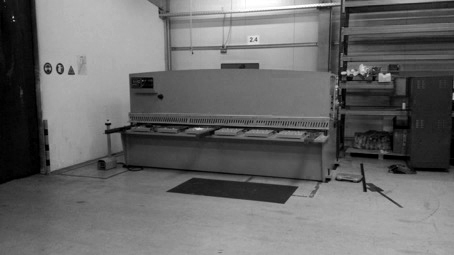 For precise mandrel bending of pipes and profiles with a thickness maximum to Ø 63 x 4 mm. Proper selection and positioning of the elements of the mould set in the form of a mandrel and a wiper die, as well as the use of an actuator supporting the material feed during bending, ensure the highest quality of bending, even for thin-walled pipes and profiles as well as small radii.
Technical specification of the bender HTGR 63NC/4000

Max. dimension
Ø 63 x 4 mm
Max. bending radius
350
Min. bending radius
Depending on the pipe diameter
Max. bending
190°
Max. distance from the mandrel
4000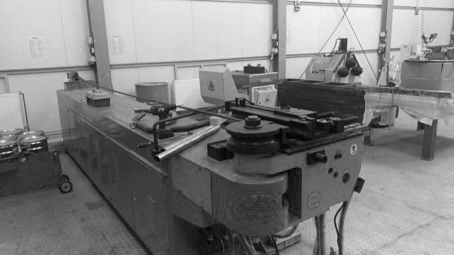 Brake press 3200/160 e200
It is used for sheet metal extrusion. During the slider cycle, the sheet metal can be bent, adjusting to the correct geometric cross-section.
Technical specification of the press 3200/160E200
Pressing force
160 tonnes
Max. Element length
3200 mm
Distance between columns
2650 mm
Max. Opening height
415 mm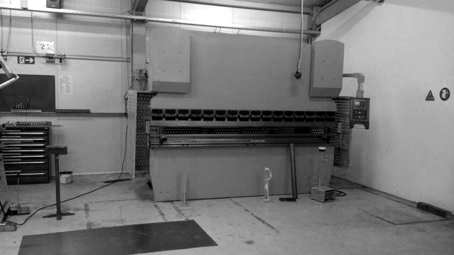 Automatic extrusion of round and slotted holes as well as cutting of sheet metal corners at an angle. Hole diameter from 1 to 50 mm.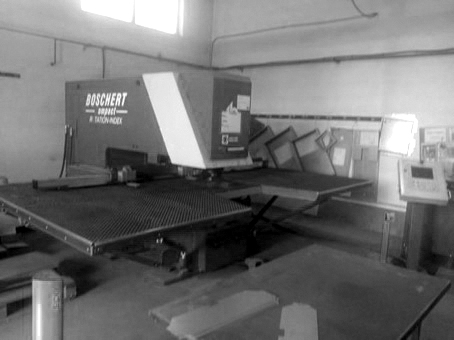 Cylinder machine for cutting, punching and bending profiles
Operations performed:
Punching holes up to Ø 50 mm
Rectangular punching die
Cutting flat bars without deformation
Cutting angles, round and square bars
Flat bar bending
Angle cutting station.
Cutting angles without material or bar losses. Material clamping guide. Shearing of angles without material loss. A wide range of holes for round and square bars.
Flat bar cutting station.
Cutting flat bars. Cutting the angle arms at 45º. Material clamping guide. Guide table for cutting flat bars. Adjustable clearance between the knives. Electric buffer. Flat bar cutting system without deformation.
Punching station.
Rectangular punching die with a table. This station can also be used for both pipe and triangular punching die.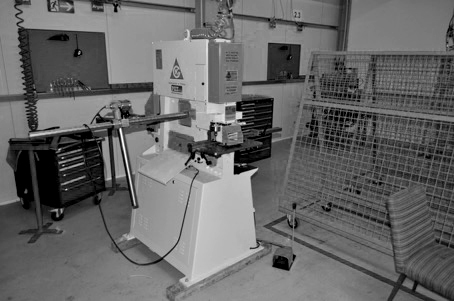 For cutting profiles and sections. We have 4 cutting stations with bandsaws.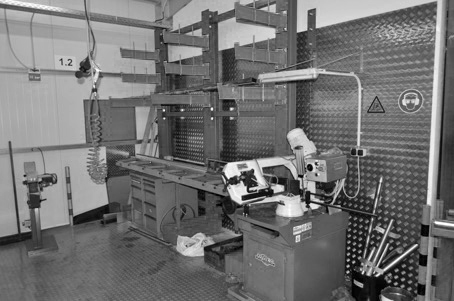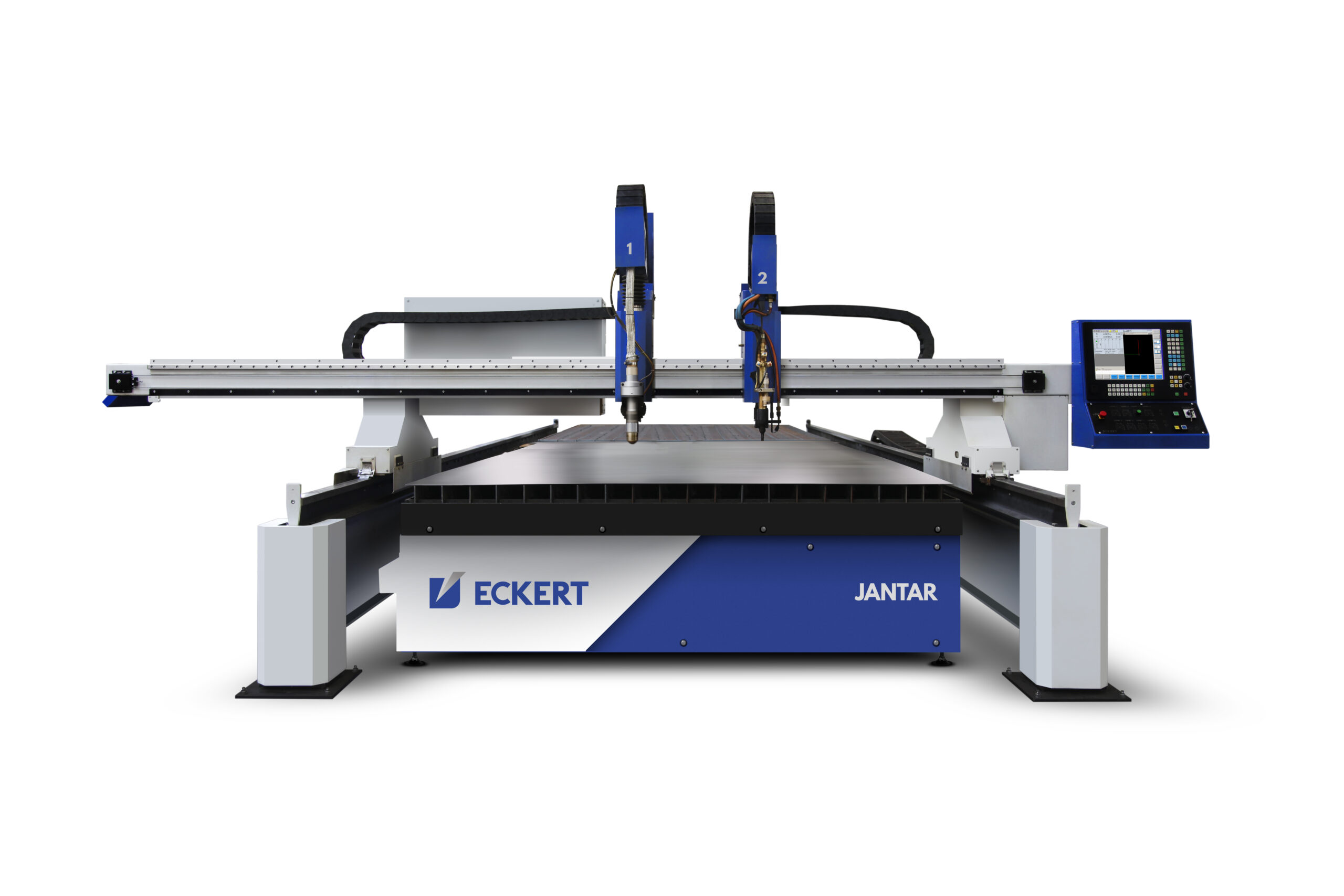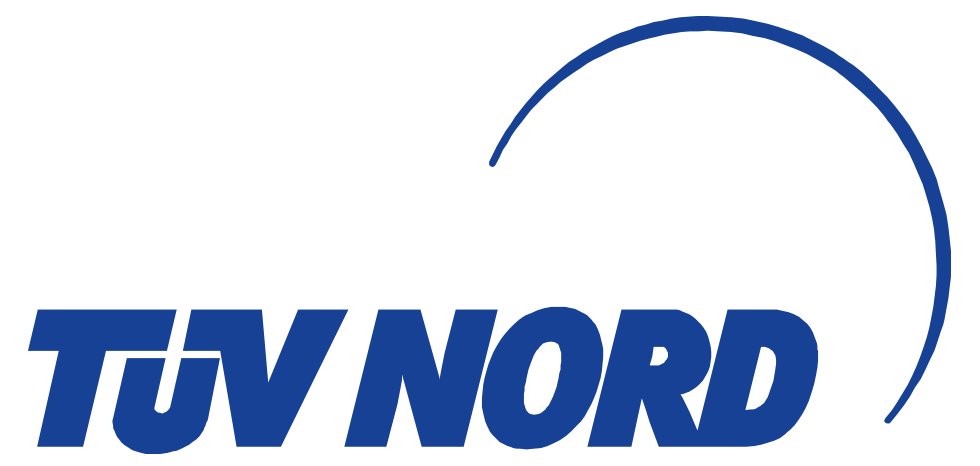 CL 1 according to DIN 15085-2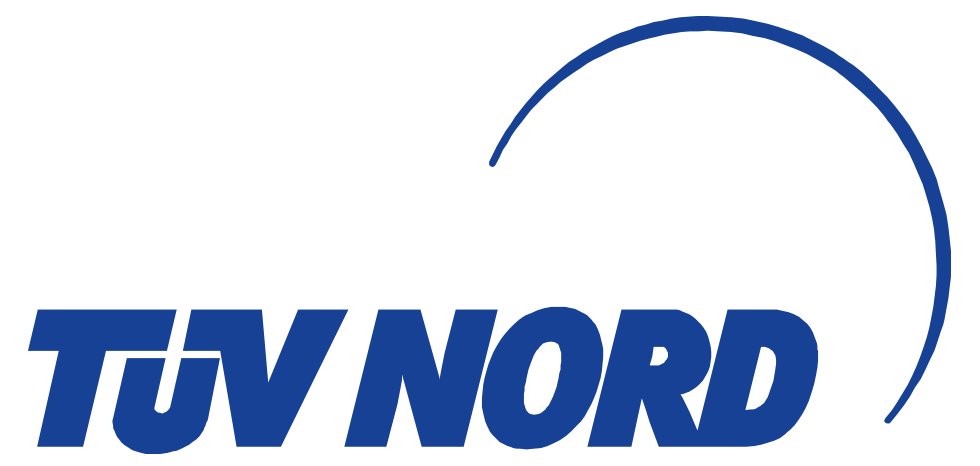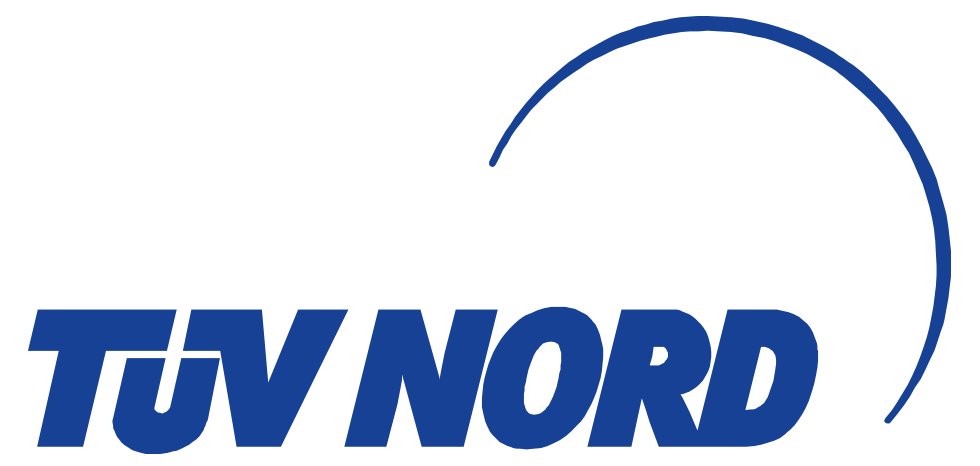 Dea Metalltechnik Sp. z o.o.
Borzym 53
74-100 Gryfino
+48 91 416 17 00
+48 91 416 17 77
biuro@dea-metalltechnik.com


NIP 8581850016
REGON 321298749
KRS 0000443768